We have been looking for wholesale partners & would like to cooperate closely with you. We could provide bespoke modular solutions & offer a competitive price.
MOBILE CABINS
---
Mobile office, cabins, wet rooms, locker rooms, kitchens. Temporary solutions, shelters, school premises. Any other changes you request or need.
---
See floorplans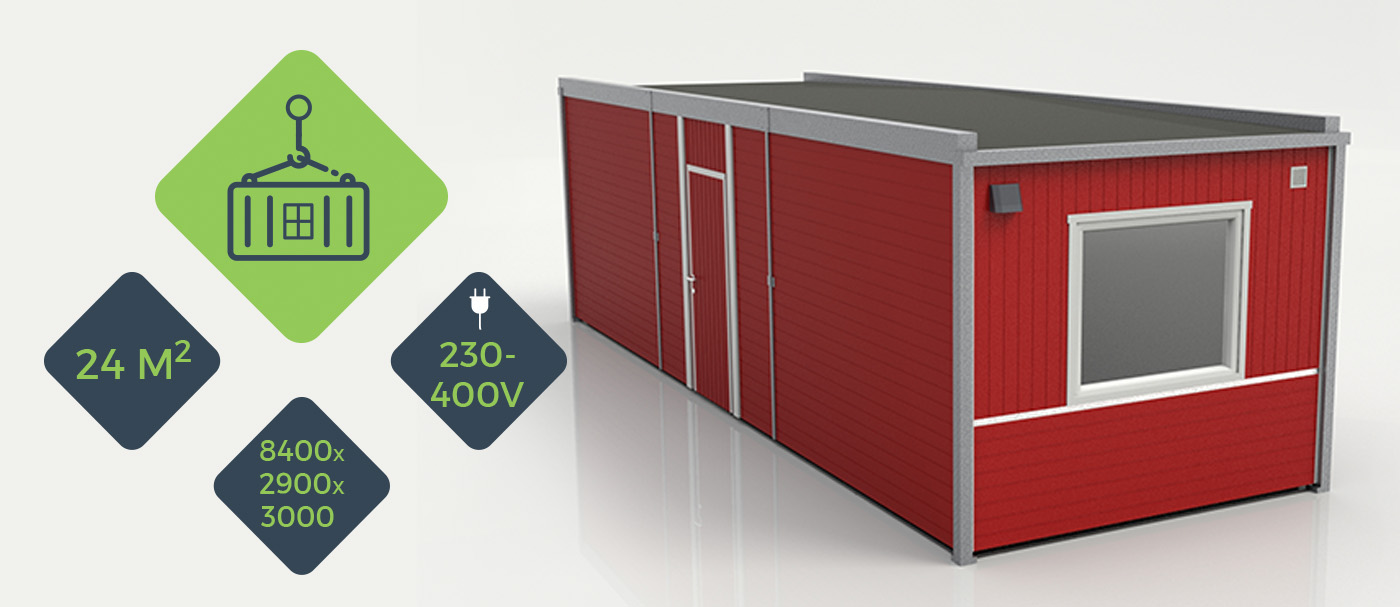 AMENITIES
Water, electricity, plumbing, locks, windows, vents, AC etc.

JOINS & STACKS
Cabins could join together or could be stacked on each other to form bigger structure.

FINISHED
Finishing level depends on your request. from walls only to fully furnished.

CUSTOM FLOORPLANS
We have sample floorplans. We also could design special for you.
Few facts
---
Some facts about our cabins. If you want more technical data and specifications - push the link bellow.
---
---
Floorplans & designs
---
We present ready floorplans & designs here. If you are interested in custom & bespoke floorplan or design - just contact us.
---
See more details
---
Gallery